Electronic Document Storage
With the rapid development of electronic document storage devices & technology, computer disks have become a primary information storage medium. Benefits of storing documents electronically:
Collaborate more easily. Stakeholders can review, update, track, and share documents seamlessly
Enjoy greater document security
Reduce costs and increase efficiencies
Experience simpler document management
Increase productivity
MDOS electronic document storage feature is provided for free for medical notes users. The clinics can go paperless to store all their documents electronically for easy storage and quick access.
Store Documents Electronically
PDF Documents: PDF documents can be loaded into the MDOS database system very easily. It is better than storing PDF documents on a computer operating system because the computer folders and files can be moved around, and get messed up and lost.
The PDF documents loading screenshot is shown below. The loading process is recorded in this PDF document loading video clips.
Paper Documents: Paper documents can be scanned into the MDOS database system for a patient directly without storing them as Windows files first. The scanned electronic documents are stored logically separated from other patients for easy retrieval.
The paper documents scanning screenshot is shown below. The scanning process is recorded in this
Paper Document Scanning video clips.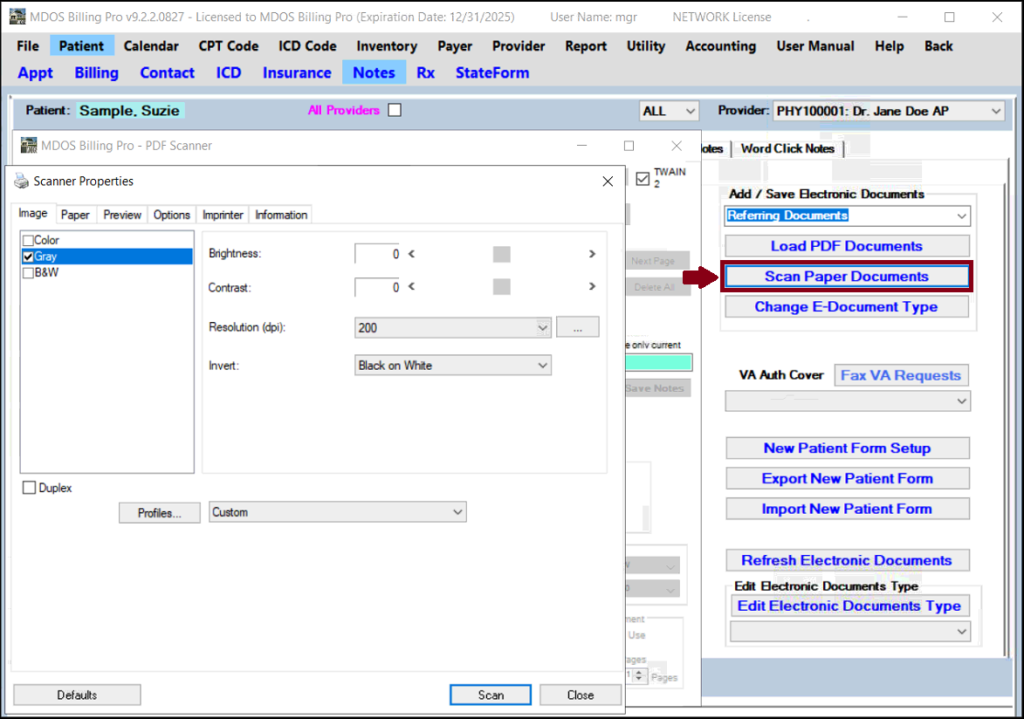 Access Documents from Electronic Document Storage

It is much easier to retrieve an electronic document from the list for a patient than go to the various folders to locate the document needed, or search a paper document from a pile of paper documents. Simply double-click the electronic document in the list to open it as a PDF document. The retrieved PDF document can be conveniently emailed out.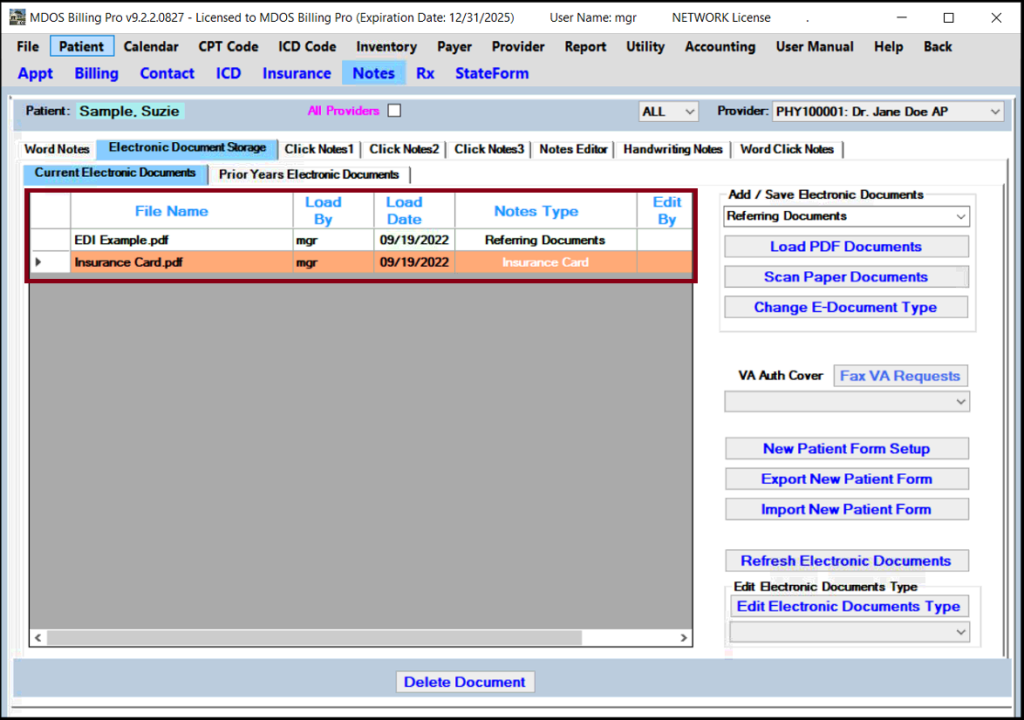 If there are multiple retrieved PDF documents to be emailed out, the user can use the free MDOS PDF Encryption utility to merge them into one password protected file and email out the password protected file to protect patient PHI.