Employee Time Card for Small Business
The Advantages of Using an Electronic Time Sheet: Any business with multiple employees must keep track of the hours each employee works. A simple spreadsheet or a paper document sometimes isn't enough to track everyone's hours along with overtime, holidays and other special circumstances. Electronic time sheets provide an alternative for tracking both simple and complex time-tracking situations. MDOS desktop employee time clock software and cloud-based time clock for multiple locations help businesses better manage time tracking and payroll.
Employee Time – Clock In Electronically
Simply click on the Clock In button after login to record the clock in time. The green color denotes the morning time. The clock time can be from the local desktop time clock computer or from another database server computer, or even from MDOS cloud computer.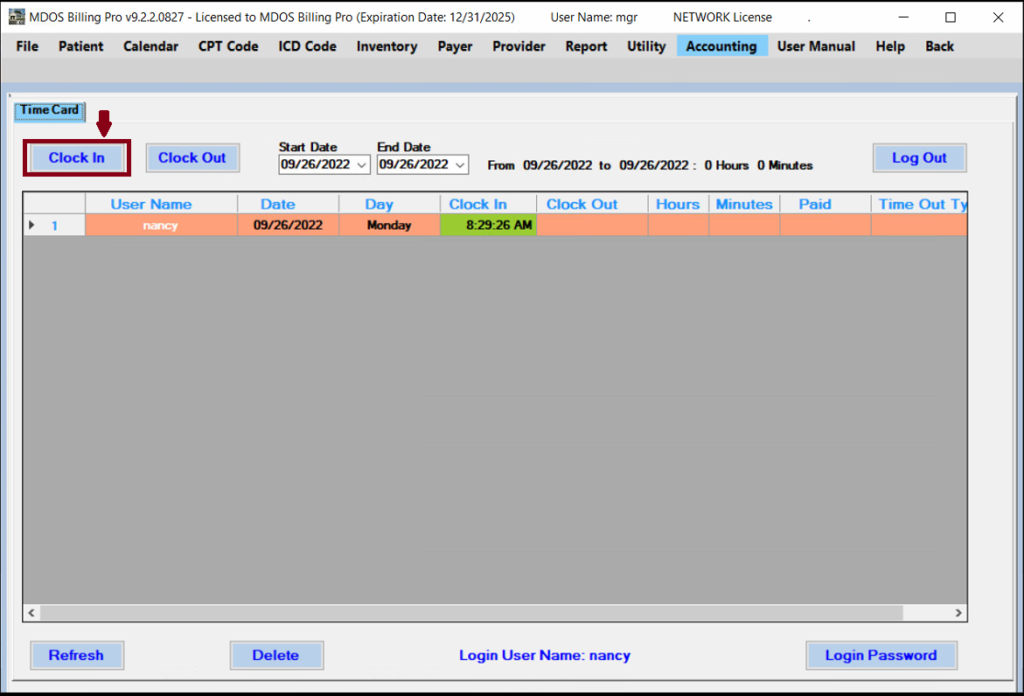 Clock Out Electronically
Simply click on the Clock Out button after login to record the clock out time. Hours worked for the day is automatically calculated based on the clock in time and clock out time.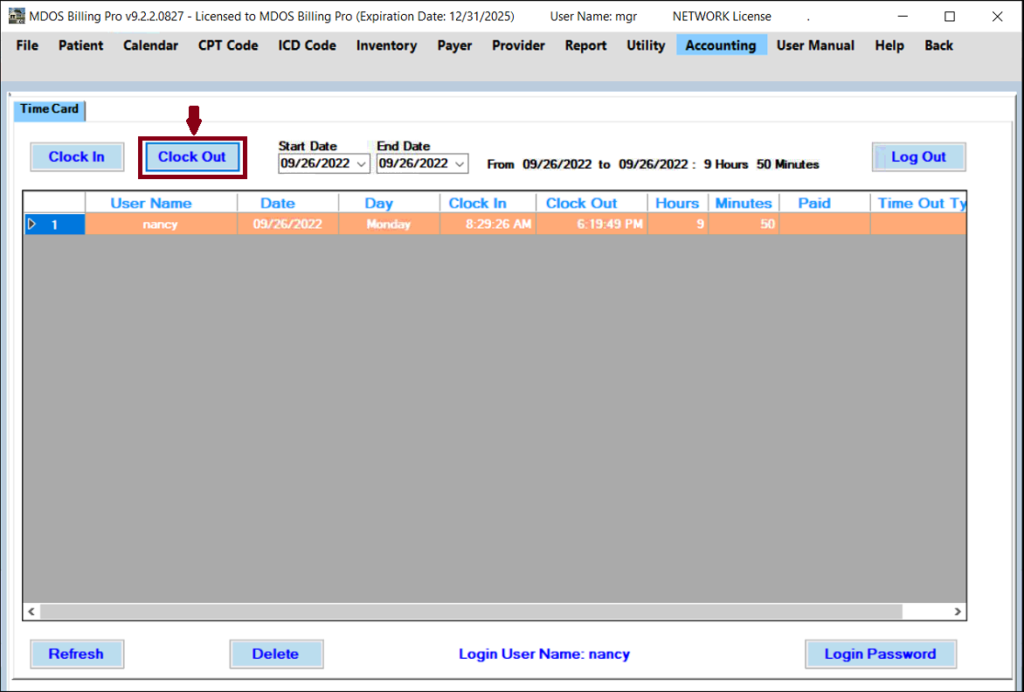 Employee Office Schedule
There are a couple of employee time clock settings. The employer can choose to enforce weekly office schedule. If the weekly office schedule is enforced, hours worked before the starting time and after the ending time are not calculated as working hours. The employer can also set the overtime reminder hours to monitor employee work hours.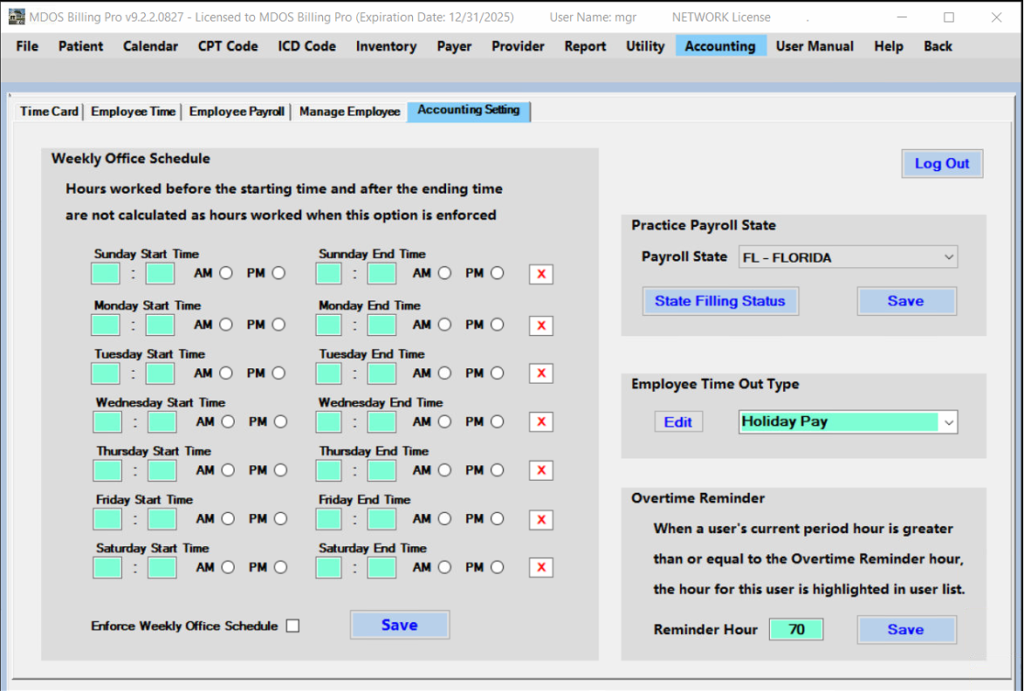 Employee Time – Total Work Hours
Report an employee total hours worked for certain date range without any calculation.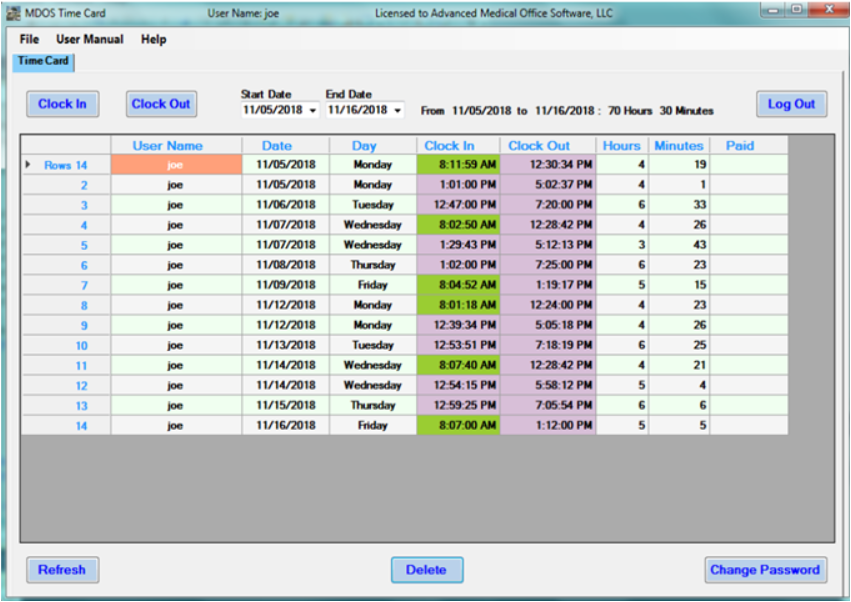 Employee Time Management
A manager can add or change employee time upon employee's request in case the employee forgot to clock in or clock out. A manager can also add time out such as PTO or Holidays to the employee timesheet.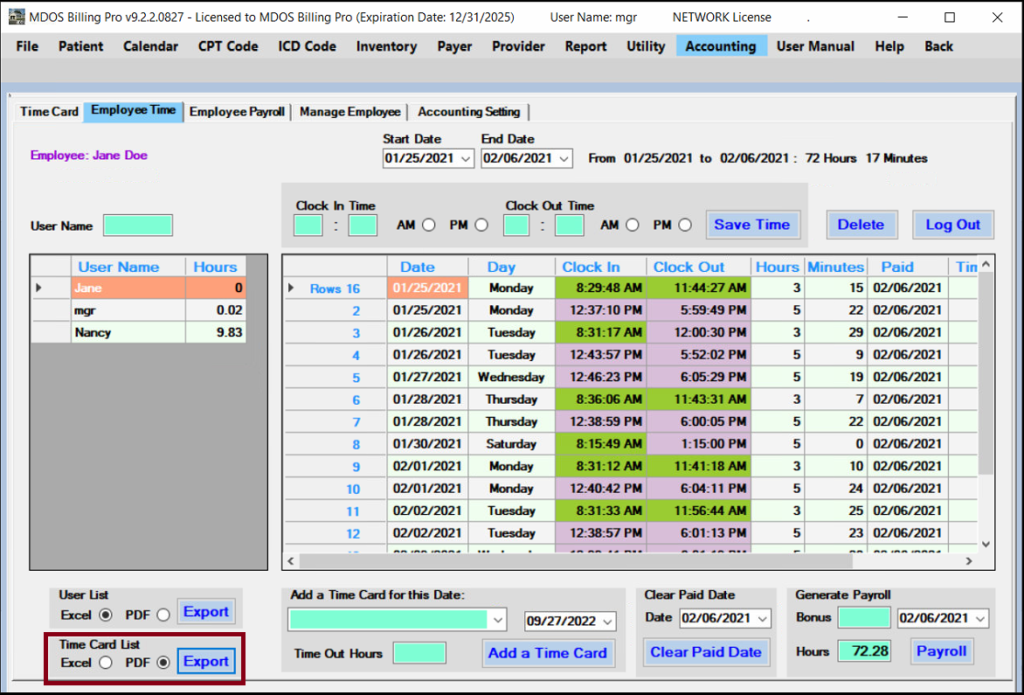 The finalized employee timesheet or all employee's total work hours list can then be used directly in MDOS Employee Payroll, or be exported to Excel or PDF for payroll processing.