Pet Grooming Software
Pet Grooming Client Information
Pets can be easily searched by pet name, client name or last 4 digits of the phone number in the MDOS Pet Grooming software.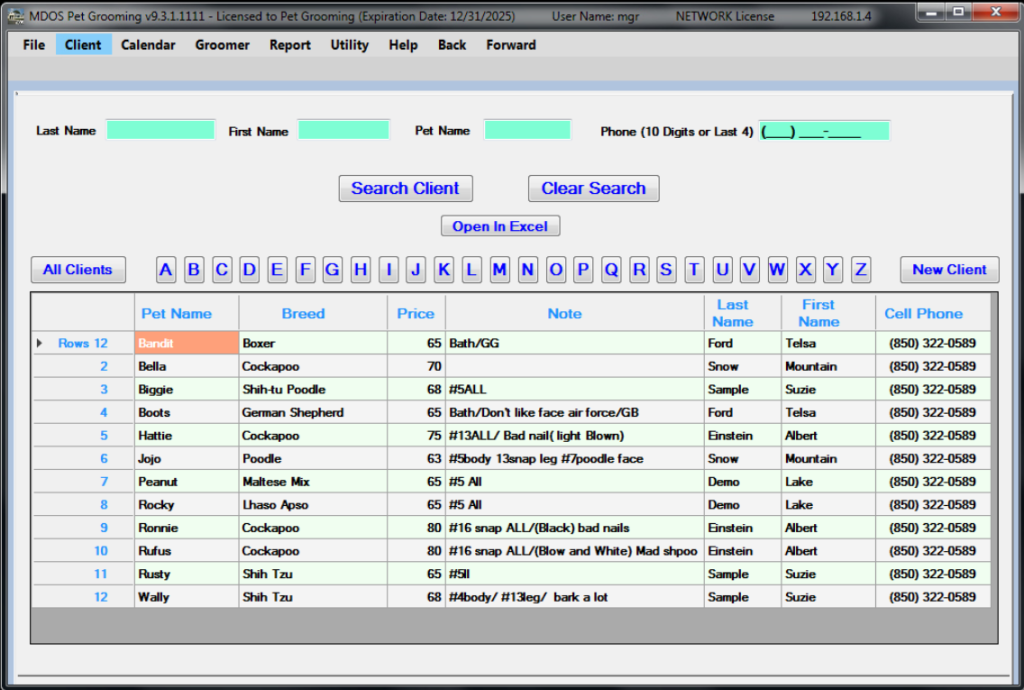 Client information and pet information are entered and displayed in the Contact page.
Click on Detailed Info button for client address and Veterinarian Information (not displayed).
Pet note is used in the Calendar appointment note automatically.
Free import the client information into our system from the exported file by another software system.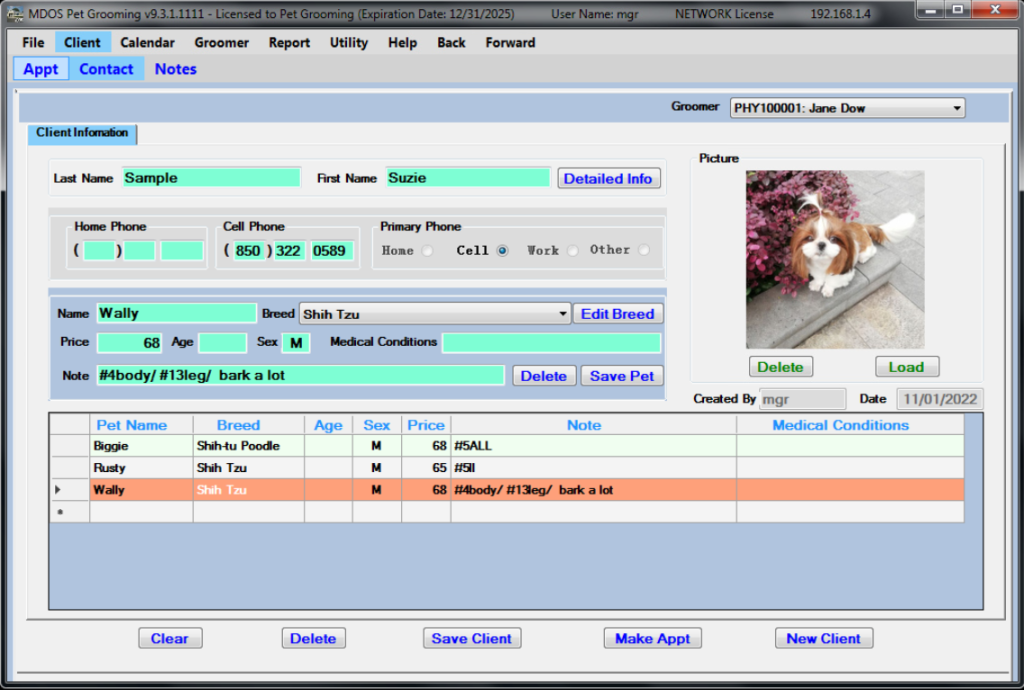 Pet Grooming Appointments
Client appointments are displayed in the Appt tab to track appointment details in one place to keep your staff on the same page. View grooming history, groomer warnings, grooming notes, and pricing in one place, and schedule the next appointment while the client is right there.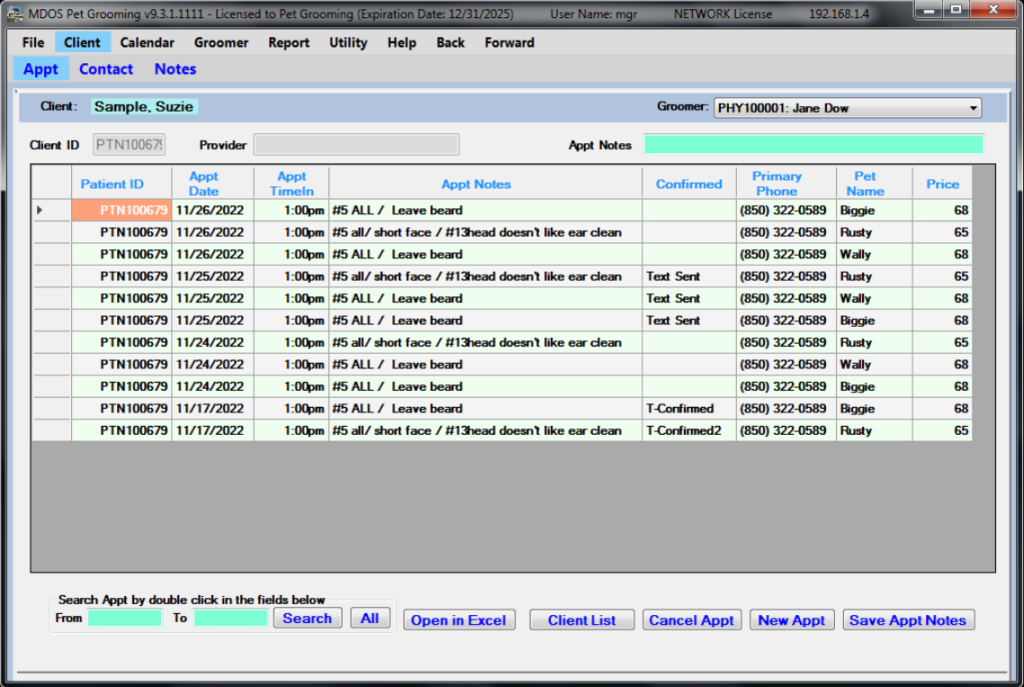 Appointment Text Reminder and Pick Up Text
Appointment text reminders are automatically sent the day before the visit to prevent no-shows. Appointment text reminder details can be found on the appointment text reminder page.
Appointments can be easily made by drag and drop, copy and drop features.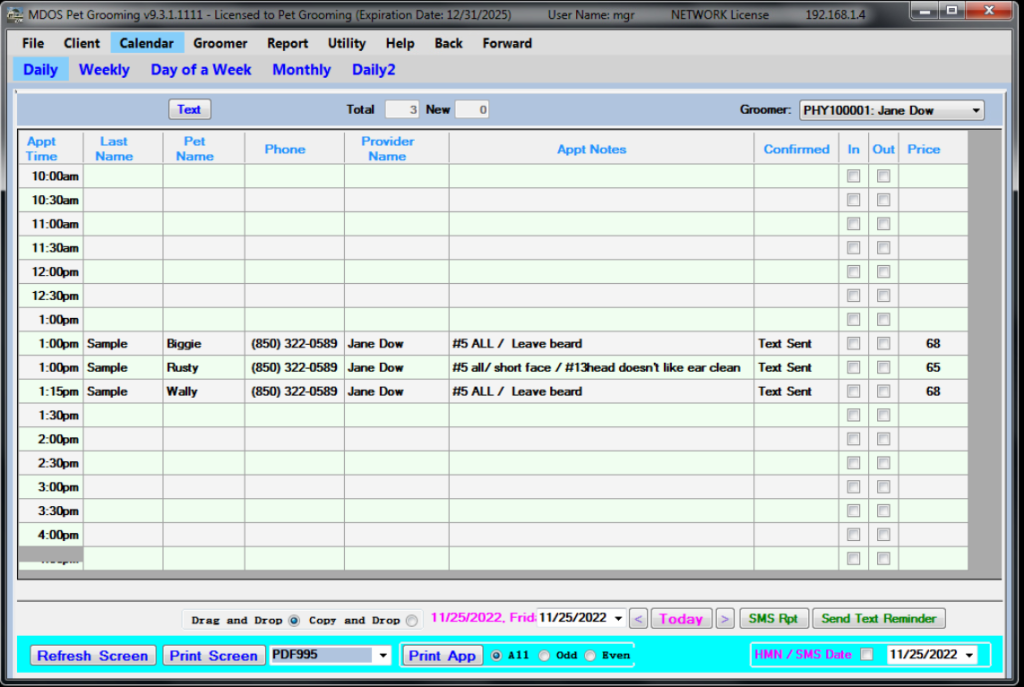 Click the Text button at the top to send a text to the client, such as pet pick up text when the pet is ready to be picked up. Spend less time on the phone and more time with the dogs. The appointment text reminders and pet pick up texts greatly reduce the work load.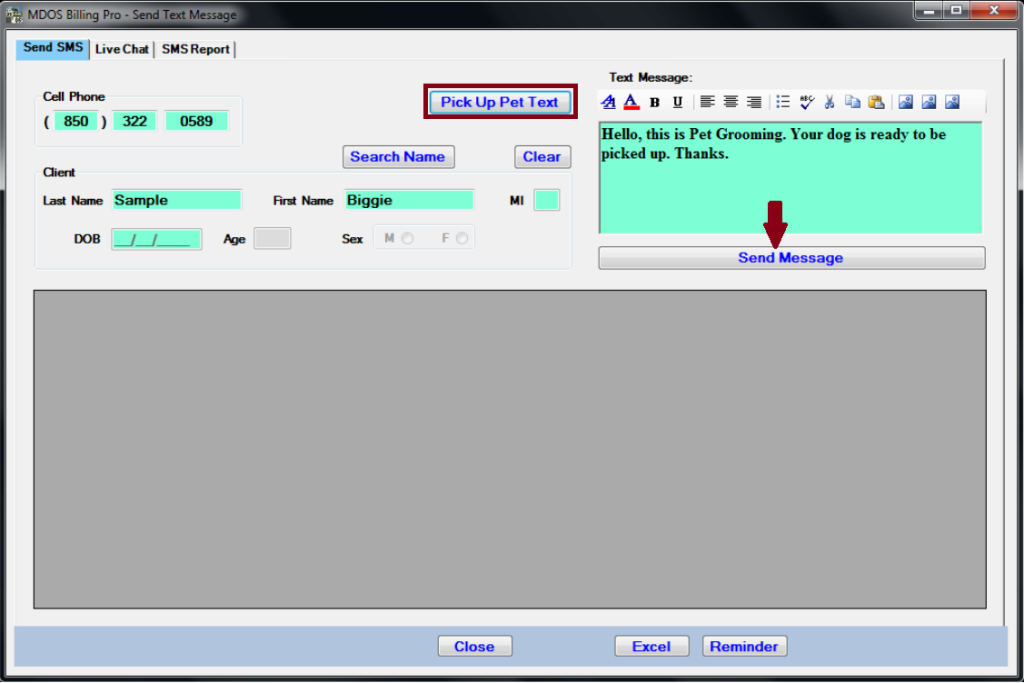 MDOS Pet Grooming Software Pricing
MDOS Pet Grooming system is installed and hosted on the pet grooming shop computer, with one click easy backup to the USB drive. It is good for the pet grooming shop to own the business data and nobody else controls the data because of the Importance Of Data In Your Business.
The first year cost is less than $1,000, including software licensing cost, text modem, and phone company text fee (~ $6.36/month).
Subsequent years cost is less than $100 a year ($6.36/month for phone company fee).
Book a free Zoom meeting for Pet Grooming Software demo today.