Daily, Weekly & Monthly Appointment Calendars
Drag and Drop, Copy and Drop are used to change appointment date and time.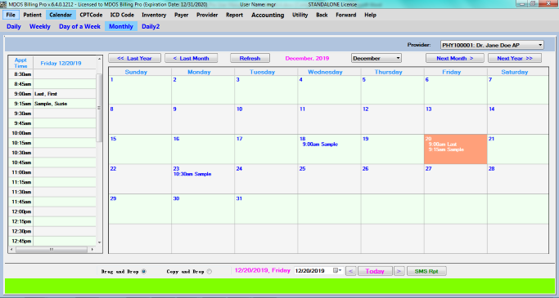 Daily Calendar
We use a signature pad to sign in digitally.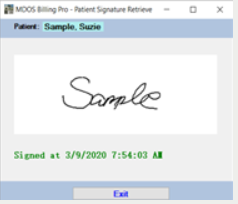 Click the Text button in the daily calendar to text the client.
We create a billing invoice with a few clicks.
An appointment can be added, deleted, or rescheduled in a few clicks.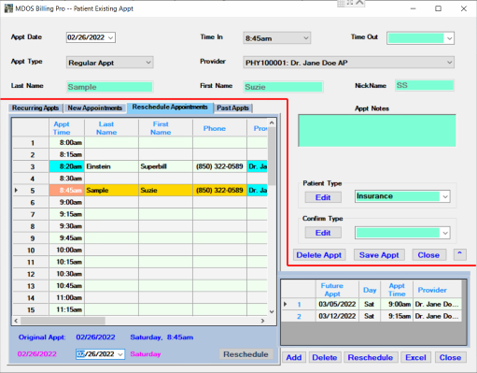 Appointment Text Reminder
Check the appointment text reminder feature on the Reminder page.