TCM Clinic Inventory Management
Traditional Chinese medicine (TCM) has evolved over thousands of years. TCM practitioners use various psychological and/or physical approaches (such as acupuncture and tai chi) as well as herbal products to address health problems. Many acupuncture clinics sell herbal products and other supplements. MDOS TCM Clinic Inventory Management Software manages the whole inventory process from product tracking and management, product check-in, product check-out, to product sales report.
TCM Clinic Inventory Management – Product Tracking
Inventory is the quantity of a particular product that is available for sale. Inventory tracking can help you avoid selling products that have run out of stock, or let you know when you need to order or make more of your product.
The user can set up the Reorder Level for a product based on the sale volume and how long it takes for the product to be delivered after making an order. Click the Highlight Reorder Inventory radio button at the upper right corner to list the products at the top that need to be reordered (Units In Stock <= Reorder Level).
The Expiring button at the lower right corner is used to list the soon to be expired products with the expiration date less than the date left of the button. The Expired button lists the products that have already expired and should be removed from inventory.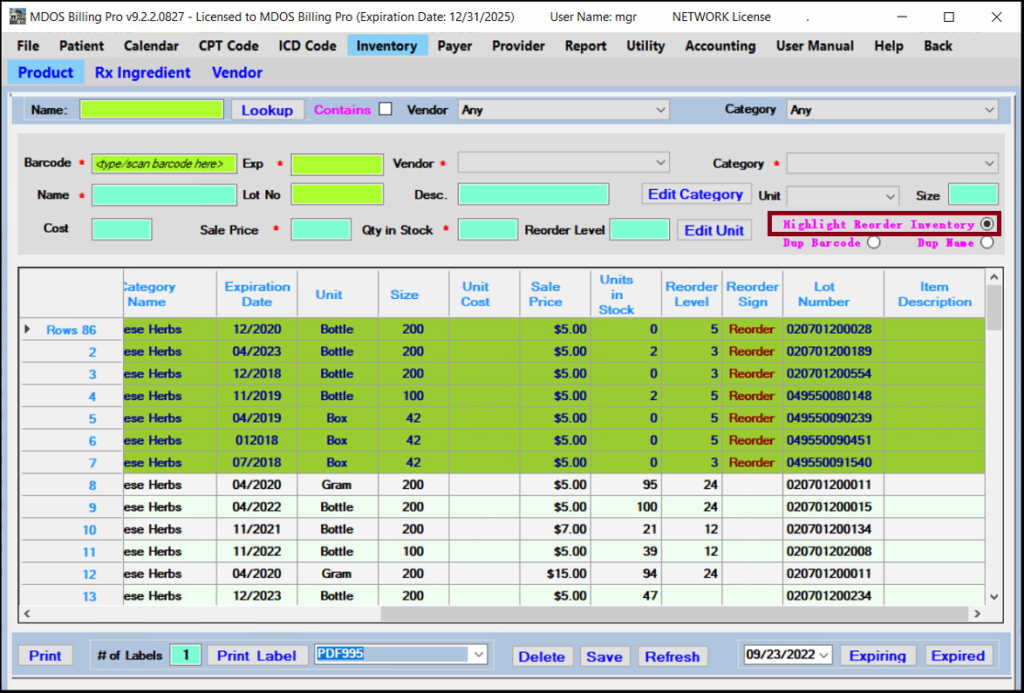 Product Check-In
To check-in a product, click the Barcode field and enter the barcode or scan the barcode and enter other information for this product, then click the Save button at the bottom in the Product tab shown above.
Products are listed by category in the inventory report.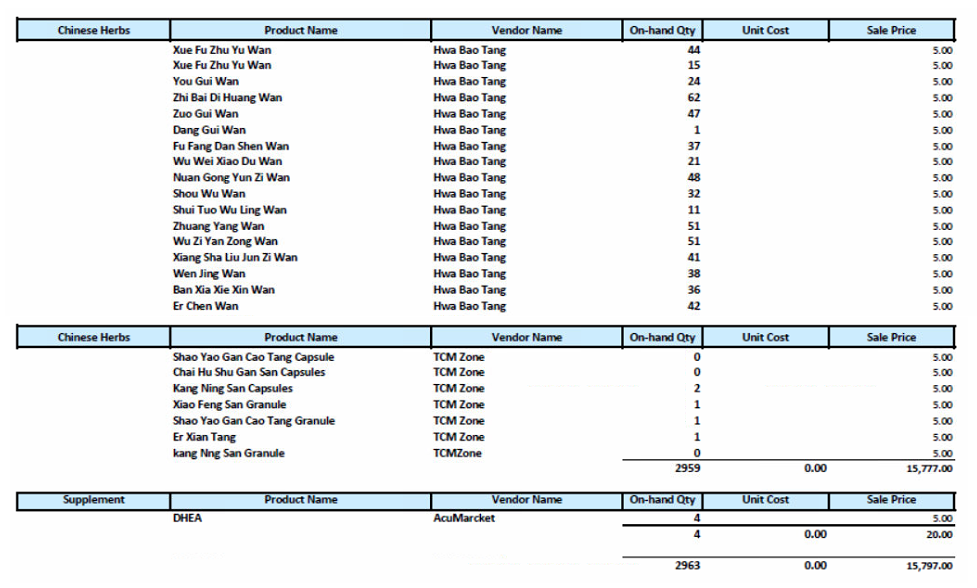 Product Check-Out
In Superbill, the products can be checked out quickly with a barcode scanner or checked out with product name as shown below, and deduct inventory automatically. MDOS Superbills work with the inventory system seamlessly.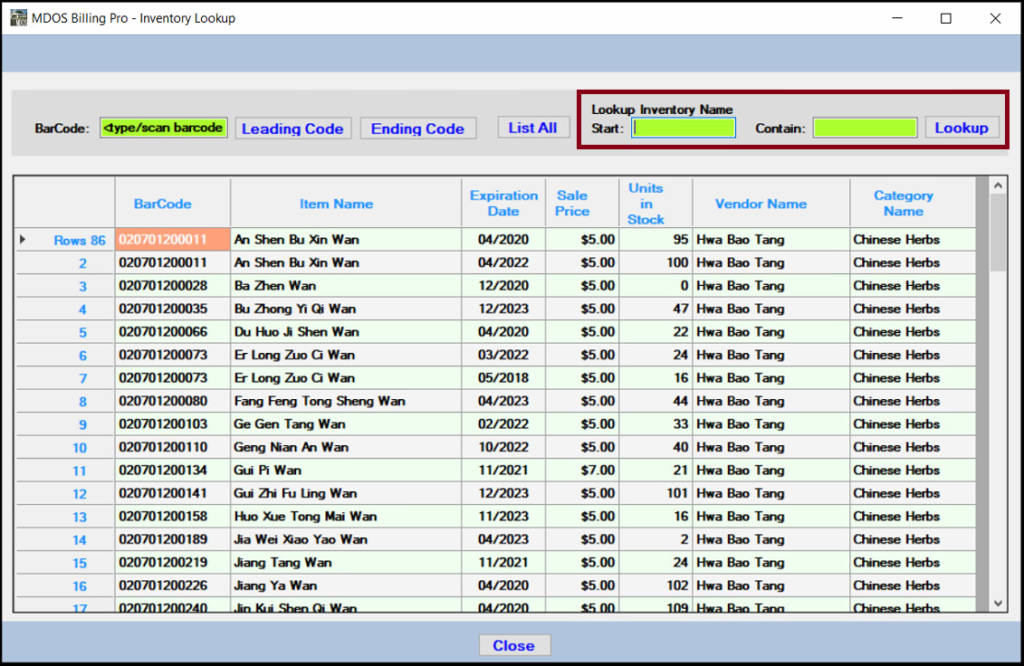 TCM Clinic Inventory Management – Product Sales Report
Product sales summary report and detail report are available in the Product Sales Report.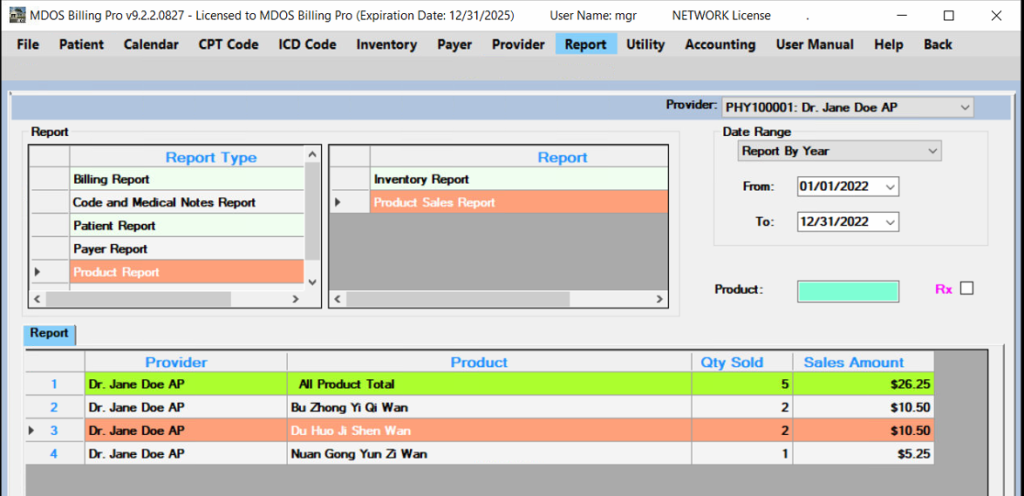 Double-click a product in the product sales report to open the invoice list for the product.