About Us
Solution Provider for Small Medical Business
We are a solution provider for small business.
Acupuncture Clinic: In 2011, an acupuncture clinic owner approached us, the professional software developers with healthcare industry experience, for their billing issue: They printed the billing claims on the red CMS 1500 forms using a software and then sent the paper claim forms to the payers via post office. Payers sent back claim rejections via post office in a couple of weeks because some values were not printed inside the boxes. It was very hard to align the red CMS 1500 forms on the printer correctly each time for the software. The rejected claims were then re-printed and sent to the payer one more time. Some claims were rejected multiple times and missed the 90 days filling limit. Our solution: Print the claims perfectly on the red CMS 1500 PDF forms first as shown below, and then print the PDF forms to the white paper.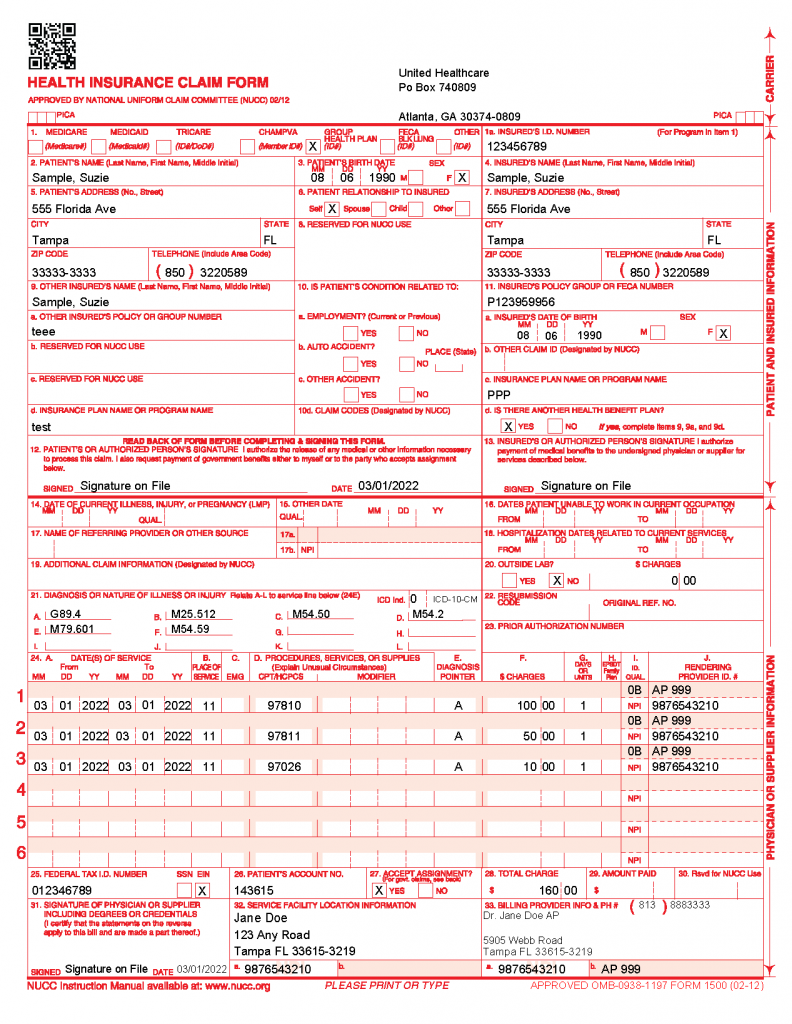 Electronic Claim Submission: Our solution in 2011 fixed the CMS 1500 forms alignment issue, but it was still a burden for the frequent trips to post office to send those paper claims. And it also takes weeks before the paper claims were paid. Our solution: Send medical claims to payers electronically. In 2012, the year EDI version 5010 standards took effect, the acupuncture clinic started sending EDI 5010 claims electronically to the payer using our software. In 2013, in order to help other acupuncture clinics that still using paper claim forms, MDOS Billing Pro software was released to the public. In order to provide better solution for the small business owners who use our billing software, several billing modules have been added since 2012: Electronic Real-Time Eligibility Verification, Electronic Remittance Advice, Electronic Real-Time Claim Status.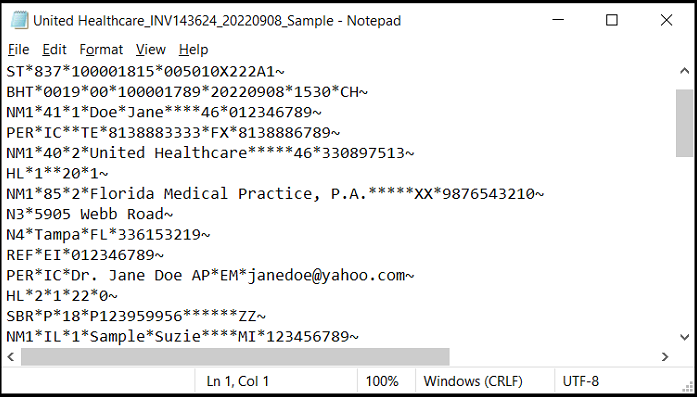 Physical Therapy Clinic: In 2018, a Physical Therapist approached us for Physical Therapy billing software. Our Solution: Created the Physical Therapy add-on billing feature by adding the needed extra information and a few common Physical Therapy CPT codes.
Solution Provider for Small Non-Medical Business
Pet Grooming Clinic: In 2022, a Pet Groomer approached us for their appointment software with automatic appointment text reminders. They learned of our business from a nearby acupuncture clinic. Our solution: Created the scheduling software for the pet grooming clinic without extra charge (charging them the exact amount of $499 for the scheduling module).
The Pet Groomer uses two text features: 1. Send daily appointment text reminders. 2. Send a text to clients and let them know that their pets are ready to be picked up. The first feature is available in some online appointment schedulers, but the second feature is available for Windows-based software. MDOS Calendar can even let the users do live text chat with a client.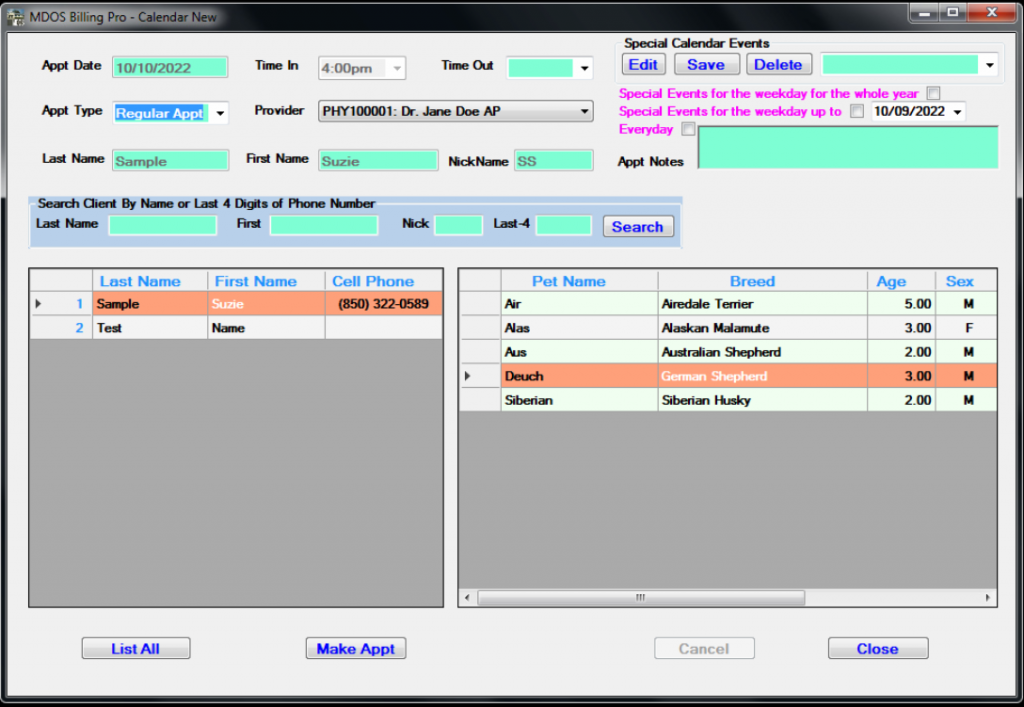 We are ready to provide a customized business solution for you. Please contact us for your business needs.